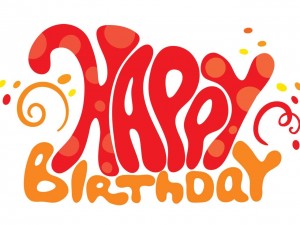 TBS Nation,
Good Morning TBS and welcome to new Wisconsin Records as we have now officially crossed into the coldest winter on record!  I guess now that we have made that effort we should keep it up for a while so that we can all tell our grandchildren about the walking to school and snow drifts and blizzards all in below zero temperatures…..  We have just established a legacy!   Ok maybe not, on the bright side of my day it is my Wife's Birthday!  Happy Birthday Amber Shaeffer.  I have been waiting for this morning to brag on her since she has absolutely no control over the Daily Memo's!
Amber is very special to me and to TBS.  I don't know how many realize this but really she is the backbone behind what I do here.  There are many days that Amber does things for me and for TBS that are never seen or heard about and she deserves a very special thank you.  She is my motivator on many days and finds encouraging words for me and the staff as well as all of you.  She is a prayer warrior for you all and I am always challenged by her energy.  Even though she may not be around the school always, she receives the phone calls from me asking for things that simply did not get done and she completes the task usually by saying, "You know I love you right now!"  I love you Amber and you are a blessing to our family and our school.  May God continue to bless you ministry as you grow in him and continue to support our school!
WACS entries for the Jr & Sr High are to be turned in today to the Oberreich Library today.  These items will be on display for parents Monday – Thursday of next week in preparation for WACS.
Souped-Up group lunch tickets are due today!  Call the school office or email the numbers and locations so we don't miss anybody that day!  Thanks for the work with this fundraiser – we will get you the results as soon as they are in and let you know how much we were able to support TBS!
Friday, February 28th, 2014
6:30am – Normal School Day*
*8:30am Jr/Sr High Girls @ MOPS
*8:30am Jr/Sr High Boys @ Leadership Training
11:50am – PIZZA FRIDAY
3:15pm – After School Care (Jeremy Shaeffer)
Have a great Weekend!  Lord Bless
Jeremy Shaeffer
Principal of TBS-FDL