TBS Nation,
During the month of August TBS highlighted the character trait of Integrity (doing the right thing even when no one is watching).  Tomorrow, during chapel, TBS will present an award to three students who seemed to exemplify this trait during this first month.  As our year progress it is going to be awesome to watch students strive to achieve these awards as they grow in their character.  The month of September will focus on the character trait kindness.  In your own terms describe kindness?  Is it an act of service?  Is it a state of being?
Jesus said to be "kind to one another, tender-hearted forgiving one another…." This is hard to do because I see in scripture being kind usually surrounds itself with other character traits!  I guess we all have something to work on this month / the rest of our lives.
Mrs. Shaeffer (My Tribe) / Maggie, Oliver & Taven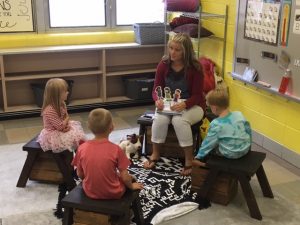 Correction:  Volleyball Practice is on Thursday for the next two weeks!  
Notes of Praise:
Sue Struska is coming home (Monday) to continue her fight with cancer
TBS Families had a safe and restful Labor Day weekend
Kim Struska was able to attend church for the first time in a while!
Bob Laudolf is now employed by the Oshkosh school district
Wednesday, September 6th, 2017
7:00am – Before School Care (Jeremy Shaeffer)
8:00am – Traffic Safety / Student Drop off (Sarah Leeds)
8:15am – All School Chapel (TBS Gym) – Jeremy Shaeffer
3:00pm – Traffic Safety / Student Pick-Up (Sarah Leeds)
3:15pm – After School Care (Sarah Leeds)
6:30pm – TBC Awana Program Begins (Location – 400 E. Johnson St. FDL, WI)
Reminder:  TBS Elementary Field Trip (Thursday @ 9:00am)
Jeremy Shaeffer
TBS Principal
20 E. Arndt St.
Fond du Lac, WI 54935
920-322-1337
jshaeffer@trinityfdl.net