TBS Nation,
It is Chapel Day and Darryl Mayes and Ed Skowron will be sharing during the morning hour.  I am looking forward to the challenges that will be given from each of these men tomorrow.  The Gospel is powerful and we share it freely at TBS.  As We face many issues at home and out of our home it is imperative to show the love of Christ and Truth as much as possible.
I am grateful for answered prayer in knowing that Angie Bush is resting at home already.  Thanks to those who have volunteered to help them in this time of need ( Amber Shaeffer, Tiffany Spoor, Kathy Rabe, Dan Leeds).  Meals have been prepared for them to help Angie and the family!
---
TBS Accreditation Interest?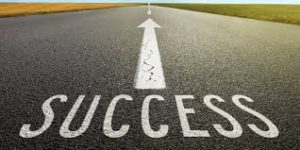 Parents – Are any of you interested in helping with the TBS Accreditation process?  There is much work to be done over the summer months and starting this spring I will be hosting several meetings to assemble a team willing to blaze a trail that has never been touched in TBS History.  I am recruiting willing helpers for the journey.  I do not know what all the tasks will be as of yet however there are several positions that will need to be set up as we enter the planning and development phases.
---
Two Serving Opportunities:
    *Adopt A New Family
I am also looking for parents who would be willing to "adopt" an interested/prospective TBS family.  I have several on my list and would like to assign a family who would be willing to make contact and interact with them as way to build relationships.  If you would be willing to help with this I would be grateful for that help as well.
    *Video Record – TBS Family Testimony
If you are willing and or able and want to share your testimony of what TBS has done for you and your family I would like to record you and your story.  Perhaps you would just like to write a testimony – this is also good.  I would like to do some promotion to the churches and social media concerning the impact our school has had on student and families.  I will highlight some of our alumni as well as former parents but I would like to include and highlight current parents as well.
It is not hard to see real proof that TBS makes a difference in our community.  Lets partner together and share our story with others around FDL!
It seems like all I do is ask for things and never return the favors.  Thank you for all you do for me and our school!  I am working hard on behalf of your children….I hope you all know this of me and my staff!
---
Wednesday, March 8th, 2017    
7:00am – Before School Care (Jeremy Shaeffer)
8:15am – Chapel Day
Elementary – Darryl Mayes  / Theme:  St. Patrick
Jr. & Sr. High –  Ed Skowron
3:15pm – After School Care (Sarah Leeds)
3:15pm – Academic Help Class (Jeremy Shaeffer)
His Glory, Our Joy!
Jeremy Shaeffer
Principal of TBS-FDL