TBS Nation,
Good morning TBS Nation and welcome to Wednesday / Awana Gran Prix Day!  Also, this morning Randy Martin is at the Surgery Center having a procedure on his shoulder.  He will be out of commission for the next few weeks as he recovers from this issue.  Randy has had shoulder problems for many years and is now finally having it corrected.  We are praying for you Randy and hope you recover quickly!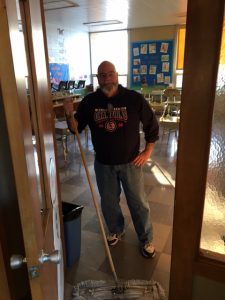 Today is Wednesday and Chapel Day.  Another chance to have our young people engaged in the preaching of God's word.  My prayer is that the words of truth sink in and make a difference in their lives.
---
Here is your Day:  Wednesday, March 29th, 2017
7:00am – Before School Day (Jeremy Shaeffer)
8:15am – Normal Day / Chapel Day
3:15pm – After School Care (Sarah Leeds)
5:00pm – Awana Gran Prix Concession Stand Opens
6:30pm – Awana Gran Prix
Hope you have a great day!
Jeremy Shaeffer
Principal of TBS-FDL