TBS Nation,
Happy Valentines Day!  I hope you husbands treat your wives with love and care today. Also it is a day to remember our love for others.  I enjoy Valentines Day because of the focus it puts on love, however I don't believe Hallmark or any other business knows what true love really is.
---
I Cor 13:4-13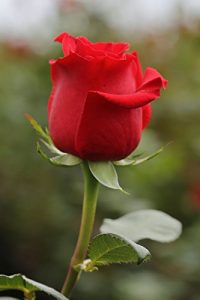 "Love is patient and kind; love does not envy or boast; it is not arrogant or rude.  It does not insist on its own way; it is not irritable or resentful; it does not rejoice at wrongdoing but rejoices with the truth. Love bears all things, endures all things. Love never ends.  As for prophecies, they will pass away; as for tongues, they will cease; as for knowledge, it will pass away.  For we know in part and we prophesy in part, but when the perfect comes the partial will pass away. When I was a child , I spoke like a child, I thought like a child, I reasoned like a child.  When I became a man, I gave up childish ways.  For now we see in a mirror dimly but then face to face. Now I know in part; then I shall know fully even as I have been fully known.  So now faith, hope, and love abide, these three but the greatest of these is love."
---
There is no better way to encourage you today but to recognize God's prescription for the day!  Sorry Hallmark you don't have it all right!
Roses and candy, hearts and bears are all small in comparison of Jesus LOVING ME enough that He would die for me.
Remember – Jr/Sr High will not have classes on Friday.  Elementary has a full day
February 14th, 2018
7:00am – Before School Care
8:00am – Student Drop Off
8:15am – Normal School Day
Elementary Chapel:  Darryl Mayes
Jr / Sr. High Chapel:  Dan Leeds
3:00pm – Student Pick Up
3:15pm – After School Care (Sarah Leeds)
6:30pm – Awana – RED NIGHT
Have a wonderful day,
Jeremy Shaeffer
TBS Principal
20 E. Arndt St.
Fond du Lac, WI 54935
920-322-1337
jshaeffer@trinityfdl.net