TBS Nation,
Good afternoon TBS!  Hope you had a productive day like we did here at school.  There were so many things happening today it was hard to keep up with things!  First, I want to thank Angie Bush and Jodi Thorpe for coming in and helping with the Hot Lunch!  The dish was awesome and the Jello Fluff lived up to the taste many expected.  There are leftovers so I you want to purchase a lunch for tomorrow for your child we have about 10 lunches left!  Click on the Lunch Link below to send an order via email to Miss Leeds for tomorrow!
Wednesday is the last day to purchase Kwik Trip cards for this month.  If you are wanting to purchase this please send money and order specifics to Mr. Shaeffer or Miss Leeds.  This order will be in within a week of our order for you to use.
TBS Jr Level Volleyball has begun!
Coach: Sarah Leeds
Players: Ellen Spoor, Autumn Abell, Gracyn Thorpe, Annamary Struska
Madi Bush, Ryleigh Thorpe, Allison Spoor, Bethany Braker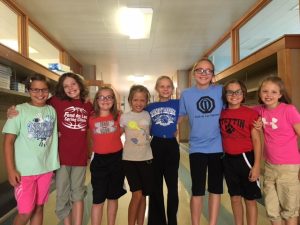 Solar Eclipse Lesson in Pre-K!
Pre-K Teacher:  Amber Shaeffer & Students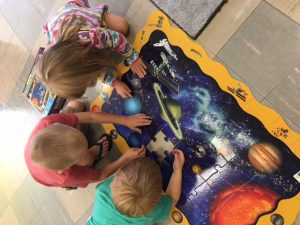 Major Upcoming Events:
September 4th – Labor Day
September 14th – TBS Parent Bridge Meeting
New!  September 29/30th – Parenting: Gospel Principles That Can Radically Change Your Family / Live Stream Event @ TBS
October 6th, 2017 – Grandparent's Day (TBS would request names and address for those who you would like to invite)
October 12-13th – WACS Educators Convention
November 10th – Veteran's Day / Freedom Wall Dedication
Wednesday, August 23rd, 2017
7:00am – Before School Care (Jeremy Shaeffer)
8:00am – Traffic Safety / Student Greeting
8:15am – Chapel Day
Elementary Chapel – Nature Corner
Jr/Sr High Chapel – Ryan Thorpe
3:15pm – After School Care (Sarah Leeds)
3:15pm – TBS Staff Meeting
4:00pm – Dismiss Staff Meeting
Jeremy Shaeffer
Principal of TBS-FDL