TBS Nation,
Good morning TBS Nation and welcome to the beginning of the rain and wind today.  The cooler weather has moved in and is making a statement to us that it won't be long before we see the first white stuff falling from the sky.  At this point I am glad that it is only rain!  I trust that you will have a good day regardless of the doom and gloom the weather has given us!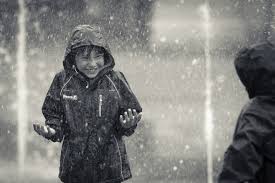 For those in the Elementary there is an opportunity to serve and be out in the community with a connection between the Salvation Army and Thrivent Financial.  Here are the details from Amy Braker:
Ryan Thorpe, working with Thrivent and Salvation Army, has asked our elementary choir to perform at an outreach event on November 28th at 4:30 in the afternoon. The event will be at the Salvation Army Store on Pioneer Rd. The performance will be a platform to showcase our school and participate in the needs of our community. We cannot, however, allow our kids to perform without parental consent and participation as this will take place after school hours. If you would like your child(ren) to participate, please contact Jeremy or Amy to confirm.
I appreciate the opportunity and want to see our students get out and support the community in anyway we can.  Let us know by Friday so that we can firm up the details to get them out to you as soon as possible.
Thank you to those who have already participated in the role of parent teacher conferences.  It looks like we may have 100% participation this year and I am thrilled to know that our parents want to meet to know what is happening in the classroom.  It is important to know that we want to continue to make a difference and partner with you as best as we can.  Thank you for your investment into the lives of your young people.  May we work together each day to improve.
Here is your day:
7:00am – Before School Care (Jeremy Shaeffer)
8:00am – Student Drop-Off (Lin)
8:15pm – Normal School Day
Hot Lunch: Biscuits and Gravy Casserole, Fruit, Salad and Chocolate Cake
3:00pm – Student Drop-off (Jeremy Shaeffer)
3:15pm – After School Care (Jeremy Shaeffer)
Jeremy Shaeffer

TBS Principal
20 E. Arndt St.
Fond du Lac, WI 54935
920-322-1337
jshaeffer@trinityfdl.net
TBS Mission:
Team with parents by providing a quality, Christ centered education and produce young people committed to Jesus Christ who take scriptural leadership roles in their families, church and community.