TBS Nation,
Psalm 36:7-9, "How precious is your steadfast love, O God;  The children of mankind take refuge in the shadow of your wings.  They feast on the abundance of your house, and you give them drink from the river of your delights.  For with you is the fountain of life; in your light do we see light."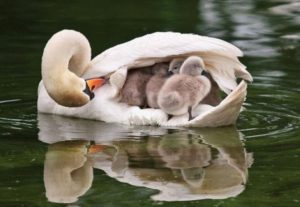 Tomorrow morning Lydia Spoor will have a procedure / scope of her esophagus and biopsies. The Dr's will be looking for narrowing at the diaphragm and solutions for these issues.  She will also have her tube changed as well as putting her through a sedated sleep study with the possibility of removing her adenoids that grew back.  Tiffany tells me that there is always a huge risk putting her under for obvious reasons.  I am writing you all tonight so that you can begin to pray for that the procedure goes well without complication.  You can also pray for Ellen and Allison as they are having a hard time with the continuation of Lydia's health challenges.  I think it is also appropriate to pray for Eric and Tiffany and the effort they have to put forth to help find answers to the questions Lydia brings to the medical world.
I read the passage in Psalms this morning and realized that taking refuge in the shadows of the God's wings is a pretty special place to rest.  The ability for us to feast on the abundance of His house and drink from His fountains is a comforting idea to me these days.  I have often kidded some students of driving on two wheels as opposed to keeping all four on the ground, but the reality is my life seems like it is always on two wheels and as hard as I try I can't get four to touch the ground.  I realize this morning that the only way to "feel" or "be" grounded is to find refuge in His shadow.  Simple right?
As I consider my prayer on behalf of the Spoor family and Lydia specifically, it was good to have this in my heart and mind.  God knows, He cares, He answers, He shelters, He comforts, He heals.  David also says in verses 5-6 that He is steadfast in his love, faithful, righteous, and judges with wisdom.
Couple of reminders:
Salvation Army – Give Back Tuesday (Tomorrow):  TBS Elementary K-5th grade are invited to sing at the Thrivent Financial / Give back Tuesday @ the Salvation Army thrift store on Pioneer St.  Student wanting to participate will be asked to be there no later than 4pm.  They are scheduled to sing just after 4pm and they will have time to get assembled and ready for their part of the event.  See you there!
Fond du Lac Holiday Parade – December 2nd, 2017:  TBS will be making an appearance in the Holiday Parade of Lights this year.  The float is in a state of construction and we will be putting final touches on it this Friday evening.  TBS students are all invited (as well as parents) to participate in the parade/float on Saturday evening.  The parade will begin at 4:15pm and we will be staged in the Fives parking lot.  We volunteers to help pass out candy and literature about our school as well as invitations to the TBS School Auction!  Everybody is invited to participate.
November 28th, 2017
7:00am – Before School Care (Jeremy Shaeffer)
8:00am – Student Drop Off (Jeremy Shaeffer)
8:15am – Normal School Day
Hot Lunch Menu:  Breakfast Casserole, Fruit Salad, Coffee Cake or Sugar Donuts (Miss Leeds, did I get it right this time? lol)
3:00pm – Student Pick Up (Jeremy Shaeffer)
3:15pm – Girls / Boys BB Game Away (Leave from FCS @ 3:15pm – NO EARLY DISMISSAL)
4:00pm – Give Back Tuesday / Salvation Army Event (TBS Elementary Choir / Mrs. Amy Braker)
Jeremy Shaeffer

TBS Principal
20 E. Arndt St.
Fond du Lac, WI 54935
920-322-1337
jshaeffer@trinityfdl.net
TBS Mission:
Team with parents by providing a quality, Christ centered education and produce young people committed to Jesus Christ who take scriptural leadership roles in their families, church and community.