TBS Nation,
Finally a day with the sun starting to peek out of the horizon.  It is always comforting to me to see the bright light in the sky as it is a reminder of the bright glory of Jesus Christ and God the Father.  We do have special privilege as believers and we do need to share this with others around us.  I prayed and asked this morning that God wold give me special encounters to be able to share the gospel to those he puts in my path.  Most of that opportunity is with your children!  It is awesome to watch them grow like the flowers that are coming up out of the ground this week.  Each is special and each has its own beauty!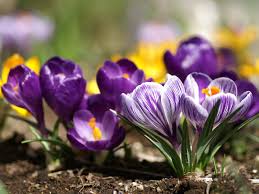 It is hot lunch day and I am thankful for the opportunity that brings for the kids.  Also I am looking forward to the Awana Gran Prix that will be this Wednesday.  I hope you can make it for the evening of food and fellowship!  The event will be held in the TBS gym and starting at 5:00pm there will be dinners ready from the concession stand.
    Here is the look at your day:
---
Tuesday, March 28th, 2017
7:00am – Before School Care (Jeremy Shaeffer)
8:15am – Normal School Day
Hot Lunch:  Hot ham and cheese / fruit / dessert
3:15pm – After School Care (Kimberly Krause)
3:15pm – Academic Help Class
His Glory, Our Joy!
Jeremy Shaeffer
Principal of TBS-FDL