TBS Nation,
Good afternoon TBS Nation.  Hope your day was not to messy with the snow inconvenience.  I am thankful that the outlook for the next few days moves in a warming trend and not the other way.  Spring will be here soon enough and we will be complaining that it is to hot!  I know, I know, most of us want to try that side of the season!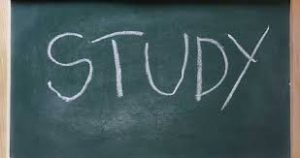 Jr. High American Republic Test / Tomorrow!
Tuesday presents a Jr. High goal.  I have challenged the TBS Jr. High class to achieve a C or higher as a class and any student achieving this goal will receive a McDonalds Shamrock Shake on me!  I am doing my best to help motivate students to achieve and not be fine with status quo.  This is a hard thing to do when I sense, and in some cases, observe poor character choices.  Mr. Hanback and I are trying to make small gains with students as we pull them to a higher level of self confidence and a higher level of spiritual maturity.  Jr. High years are tough no matter who you are.  This recognized, TBS can do better (both student and staff) to strive for better results.  We hope to be an encouragement tomorrow after the American Republic Test (hint:  They should study tonight!).
---
Keep in mind that TBS still has some ongoing prayer requests:
Struska Home (Cancer treatments & Healthy recovery)
Lydia Spoor – Ongoing health issues  / Wisdom with Dr.'s and Specialists
Angie Bush (Recovery from Surgery)
TBS Families
TBS Students – Specifically spiritual maturity and growth / attitudes
---
Tuesday, March 14th, 2017
7:00am – Before School Care (Jeremy Shaeffer)
8:15am – Normal School Day
Hot Lunch Menu:  Spaghetti (Beth & Estie)
3:15pm – After School Care (Kimberly Krause)
3:15pm – Academic Help / Detention (Shaeffer & Hanback)
His Glory, Our Joy,
Jeremy Shaeffer
Principal of TBS-FDL