TBS Nation,
Good evening and welcome to the daily update.  I hope your evening went well and you are resting and relaxing with family tonight.  I am sending the update tonight because of the possibility of icy roads in the morning.  I will try to make a call  by 6:00am tomorrow so that working parents can adjust to the schedule change.
Again, it is only possibility at this time.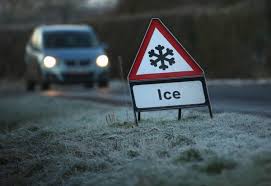 Watch for Update Tomorrow Morning:  KFIZ, TBS Facebook, tbschool.org,
Tuesday presents a bunch of opportunities.  First, want to again promote the parent prayer time in the TBS Library.  Stephanie Hanes is heading up the time of prayer and we want to invite all of you to this good time of fellowship and prayer.  Also, tomorrow we will have hot lunch available to students.  The hot lunch menu will be Breakfast w/ fruit and Cinnamon Rolls for desert.
Hope you have a good morning and we will see you tomorrow!
Tuesday, February 7th, 2017
7:00am – Before School Care (Jeremy Shaeffer)
8:15am – Normal School Day
Hot Lunch Menu:  Breakfast w/ fruit /  Cinnamon Rolls
3:15pm – After School Care – Kimberly Krause
3:15pm – Academic Help Class (Jeremy Shaeffer)
Jeremy Shaeffer
TBS Principal
PO Box 1453
20 E. Arndt St.
Fond du Lac, WI 54936-1453
920-322-1337
jshaeffer@trinityfdl.net
TBS Mission:
"Team with parents by providing a quality, Christ centered education and produce young people committed to Jesus Christ"