TBS Nation,
It is a beautiful start to the day this Tuesday.  The temperature is up and a south wind is prevailing.  I know that we are all wanting to see the high reach past 50 and I think it will, so says the weather man!  I am thankful for the Lord words this morning and his reminder from James that we should count our trials as joy.  Not easy to do when in the middle of hardship.  James did not stop there but rather gave us the hope and encouragement we need when he said in 1:12, "Blessed is the man who remains steadfast under trial for when he has stood the test he will receive the crown of life, which God has promised to those who love him."  I think it is important to note that there is an eternal promise given here and not a temporal one.  Live on earth is so coveted isn't it?  Its all we know.  Its all we want.  Its all we pursue.  Thank you Lord for giving me eyes for the bigger picture today.  Each of us has trials and frustrations – no doubt – but God is for us not against us.
Reminders:
---
March 1st, 2018 – Souped Up (open from 11am to 7pm including carry out)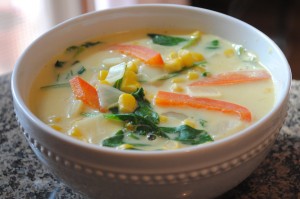 ---
March 2nd, 2018 – No School
March 9th, 2018 – Jr & Sr High WACS Competition (Watertown, WI)
---
Tuesday, February 27th, 2018
7:00am – Before School Care (Jeremy Shaeffer)
7:45am – Teacher meeting
8:00am – Student Drop Off
8:15am – Normal School Day
3:00pm – Student Pick Up
3:15pm – After School Care
3:15pm – Girls BB Practice
Hope you all enjoy your day and the promise God gives us as we remain steadfast under our trial(s) whatever they are!
Jeremy Shaeffer
TBS Principal
20 E. Arndt St.
Fond du Lac, WI 54935
920-322-1337
jshaeffer@trinityfdl.net