TBS Nation,
We started the day with rain and have ended the day with rain!  I feel like I live in Seattle or something.  I am thankful for a weather pattern of a health mix here in the midwest!  Thank you parents for doing your part in filling out the Fall Survey!  I did get a good amount of these returned and I will share some results of this as I have time to digest them and put them into a easy to read format.  I am also excited to see that we had 100% participation in the Jr/Sr high!
Tuesday is Hot Lunch day and the Menu is listed below:
Menu:  Chicken Enchiladas, Mexican Rice, Apple Slices, and Chocolate Cake Cookies
Make sure you order in the morning so that we can have an accurate count!
Tuesday, August 29th, 2017
7:00am – Before School Care (Jeremy Shaeffer)
7:45am – Teacher Meeting
8:00am – Traffic Safety / Student Drop Off (Lin Leeds)
11:50am – Hot Lunch (see menu above)
3:00pm – Traffic Safety / Student Pickup (Lin Leeds
3:15pm – After School Care (Lin Leeds)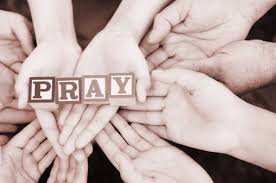 Prayer Requests:
*Sue Struska – Recovery from infection / Return Home & Care)
*Lydia Spoor – Still in Milwaukee recovering / More Tests specific to pain issues
*Kim Struska – Cancer Fight & Continued health
*Families of TBS (Relationships, Finances, Spiritual Growth)
TBS Character Trait of the Month:
Integrity – Doing the right thing even when nobody is watching
Jeremy Shaeffer
TBS Principal
20 E. Arndt St.
Fond du Lac, WI 54935
920-322-1337
jshaeffer@trinityfdl.netTBS Mission:
Team with parents by providing a quality, Christ centered education and produce young people committed to Jesus Christ who take scriptural leadership roles in their families, church and community.