TBS Nation,
Two things today that come to mind….
First, it is only Wednesday and second its only Wednesday…..(if you know what I mean)!
---
Thursday, September 14th, 2017
7:00am – Before School Care (Jeremy Shaeffer)
8:00am – Traffic Safety / Student Drop-off (Amber Shaeffer)
8:15am – Normal School Day
3:00pm – Traffic Safety / Student Pick-up (Amber Shaeffer)
3:15pm – After School Care (Lin Leeds)
6:30pm – Parent Bridge Meeting (RSVP to: jshaeffer@trinityfdl.net  / Subject Line: Voice)
---
Agenda: 
6:30pm – Opening (Jeremy & Amber Shaeffer)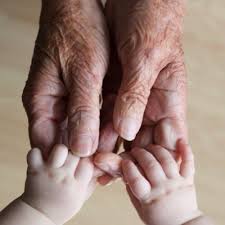 Letter to TBS parents
6:40pm – Power of the Parent
Establish Parent Group Leader / Team
Establish Goals
7:00pm – Listening Secession / Parent Discussion
What does TBS Administration and Staff need to hear?
What are the needs of our families outside / inside of the school walls?
What improvements can TBS make in the near future?
7:25pm – Introduction of Prospective Parents
Two families in the FDL area
7:30pm – Set meeting for Parent Team / Prayer / Dismiss
Next Meeting: October 9th 2017 @ 6:30pm
Don't miss the opportunity to connect today!
PARENT BRIDGE MEETING – Thursday@ 6:30pm
September 27th, 2017 @ 8:00am – See you at the Pole (Parents invited)
September 28th – Need Volunteers for Kiwanis Pork Fest Fundraiser (Need 4 more helpers!)
September 29th-30th:  Paul David Tripp / Parenting Conference
October 6th – Grandparents Day (Early Dismissal / no after school care provided)
---
Jeremy Shaeffer
TBS Principal
20 E. Arndt St.
Fond du Lac, WI 54935
920-322-1337
jshaeffer@trinityfdl.net
TBS Mission:
Team with parents by providing a quality, Christ centered education and produce young people committed to Jesus Christ who take scriptural leadership roles in their families, church and community.