TBS Nation,
What are you thankful for today?  Send an email and I will compile statements for tomorrow's morning email.  There is much to be thankful for……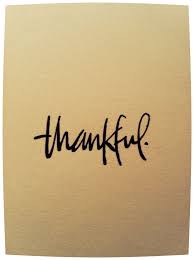 Good morning TBS and welcome to Thursday.  I understand that the Houston Astros won the world series last night.  It is always interesting to see the faces of the other team when the final out is accomplished and the loosing team sits and stares at the celebration wishing it were different. I can identify with that from time to time.   I do believe, that though they lost, each would say it was a privilege to be on that stage playing ball in November in a game 7.  Even those who lost were able to accomplish something that only few get to experience.  Playing on a high level and not wining the series is definitely hard and difficult to deal with, however only 4 runs separated one team from another.  They were evenly matched and it was a joy as a spectator to watch.  Not everybody gets to win.  Parents, you know this well and so do teachers.  The good news about our school is that we are on the same team playing for the same "coach" who is molding and shaping us to a calling that only He knows.  It is a privilege as a parent and teacher to watch kids develop into what God wants them to be.
I think it is worthy of us to remember the teachers and instructors who helped shape us and mold us because their strong standards and convictions.  I think it is important as parents to remember that we are indebted to those who take the role of educating in today's generation.  I think it is important to recognize the effort and sacrifice it personally takes to accomplish one day of teaching.  I think it is worthy for us to recognize that God himself is placing us in a path, marked with people and circumstances, so to instruct us and mold us to His calling.  Last night I helped kids memorize Proverbs 1:7…"The fear of the Lord is the beginning of knowledge, fools despise wisdom and instruction."  Please don't think I am calling you fools but haven't we all been at one point or another?  The word fool used to be something I isolated because of the definition of the person.  I think rather than focusing on that one word we should identify the character that the fool is labeled by.  The fool despises (rejects, turns away from, scoffs at, etc.) wisdom and instruction.  Lord help us not to be despiser's of your Wisdom and Instruction!  Hard to do in a sin-cursed world.
Hope this encouragement helps today!
Thursday, November 2nd, 2017
7:00am – Before School Care (Jeremy Shaeffer)
8:00am – Student Drop – Off (Amber Shaeffer)
8:15am – Normal School Day
3:00pm – Student Pick – Up (Amber Shaeffer)
3:15pm – After School Care (Lin Leeds)
Jeremy Shaeffer

TBS Principal
20 E. Arndt St.
Fond du Lac, WI 54935
920-322-1337
jshaeffer@trinityfdl.net
TBS Mission:
Team with parents by providing a quality, Christ centered education and produce young people committed to Jesus Christ who take scriptural leadership roles in their families, church and community.