TBS Nation,
I think I may be getting to sophisticated for the morning emails…..I'll make is short and sweet today!
Reminders:
Souped Up Meeting – All those interested in helping or joining our efforts for next year are welcome to come!
Awana Gran Prix Concession Staff Needed – A chance to raise some funds for the school
Scrip Order – Kwik Trip Cards will have another order prior to the TBS Spring Break / Sign Up List will be with Sarah Leeds
March 23rd – K3-K4 Field Trip Betty Brian Museum
Rummage Sale – April 29th, 2017 (See Amber Shaeffer for Details)
---
Thank You Randy Martin – TBS have you noticed the glassy floors?  Give him a Thank You when you see him!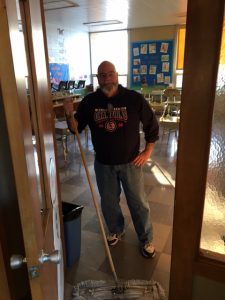 ---
Thursday, March 17th, 2017
7:00am – Before School Care (Jeremy Shaeffer)
8:15am – Normal School Day
3:15pm – After School Care (Kimberly Krause)
3:15pm – Academic Help Class (Doug Hanback)
3:15pm – Souped Up Recap Meeting (Shaeffer's Classroom)