TBS Nation,
---
Jr/Sr High Snow Camp – Leave After School / Arrive Saturday @ 4:30pm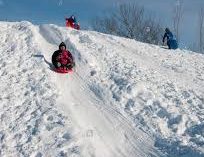 ---
Students in the Jr. and Sr High have a unique opportunity to travel to Northland Camp and Conference Center to experience and event called Snow Camp. This was long a tradition for the school and many young people enjoyed the experience.  There is fun in the snow, no doubt, but along with the fun there is a great emphasis in teaching the Word of God.  The time that kids get away from their parents and spend time with friends can give a moment to their hearts to listen to the preaching and teaching of Jesus.  I heard from my own daughters mouth, "what am I going to do without moms phone for three days?"  The answer – enjoy relationships, listen to God's whisper, spend a few days away from the nags (mom and dad), have some fun!   In these days of constant connectivity it is important to disconnect from the world matrix and give some quality time to the one who created us!  My prayer is for those students to really listen to God this weekend as well as have a great time together.
Hope you are listening to God as well.  I trust that you are in tune enough to hear his whisper!  If not I would love to pray for you today so that you can receive the blessing of hearing God speak!  It's the best place in the world to be….
Thursday, February 15th, 2018
7:00am – Before School Care (Jeremy Shaeffer)
8:00am – Student Drop Off (Amber Shaeffer)
8:15am – Normal School Day
3:00pm – Student Pick Up (Amber Shaeffer)
3:15pm – After School Care (Lin Leeds)
3:15pm – Girls BB Practice @ Lighthouse
Jeremy Shaeffer
TBS Principal
20 E. Arndt St.
Fond du Lac, WI 54935
920-322-1337
jshaeffer@trinityfdl.net