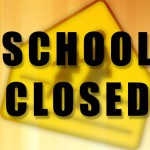 TBS Closed:  NO SCHOOL Due to Cold / Wind Chill
So Sorry to announce that we will have to be closed again Tuesday.  The temperatures inside our building will be unable to catch up to acceptable levels.  The heat is running through the night to keep hopes alive for Wednesday.  Students can be doing some reading and online educational activities.  Challenge them to read God's word.  Those who are involved in the Play this Spring can use the time to memorize lines!
We will keep you posted as Tuesday night approaches if there will be any delays to Wednesday morning.
A huge thanks to Dan Leeds for helping move Auction tables and chairs this afternoon in the below zero temperatures.  We are making final preparations for the big event.  We will continue to update facebook as we get closer.  Please invite your friends and co-workers to the event.  We are looking forward to a good night regardless of the temperature!