TBS Nation,
Good morning and welcome to week 2 of the second quarter. Today parents and students will find the Yankee Candle orders delivered to student lockers.  The order was shipped a few days ago and Sarah Leeds has worked to get things ready for you as families today.  Please make sure to pick up the order so that you can distribute to the individuals who supported and purchased from this fundraiser.
It is time for that weather stuff isn't it?  If and when there are any updates concerning the weather in the area, TBS will post by 6:15am to give parents plenty of warning.  If the FDL School District Closes all Private/Parochial schools will automatically be closed as well.  Weather that changes during the middle of the day will  be communicated through an email, our facebook page and by our website.  We hope to have a very safe winter!  Sorry for the update concerning the white stuff…..It is part of the administrative job!
For cancellations and or delays please watch for the following:
KFIZ 1450 AM Raido (Fond du Lac)
Fox 11 News Green Bay
NBC 26 Green Bay
*TBS Facebook Page & Website
*Daily Email
Weather Text (Sycamore Education)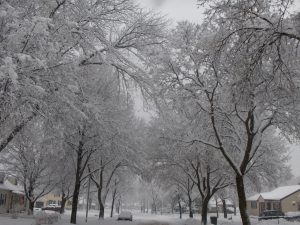 This week is going to be a bit on the chilly side.  Parents please dress the kiddos with hats and gloves.  There will still be outside recess/break times.  We just want them to be prepared!
---
Here is your day:
7:00am – Before School Care (Jeremy Shaeffer)
8:00am – Student Drop-off (Dan Leeds)
8:15am – Normal School Day
3:00pm – Student Pick-Up (Amy Braker)
3:15pm – JV Boys Basketball Practice (Lighthouse)
3:15pm – After School Care (Jeremy Shaeffer)
Jeremy Shaeffer

TBS Principal
20 E. Arndt St.
Fond du Lac, WI 54935
920-322-1337
jshaeffer@trinityfdl.net
TBS Mission:
Team with parents by providing a quality, Christ centered education and produce young people committed to Jesus Christ who take scriptural leadership roles in their families, church and community.