TBS Nation,
---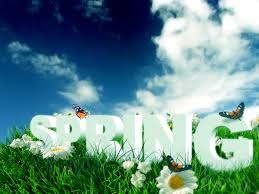 ---
Good Monday morning to everybody!  Hope you enjoy the first few days of spring and sunshine makes its way to our neck of the woods.  I trust that you all had a good day of worship yesterday.  I want to thank Lizzy and Andras for singing a special at Trinity Baptist Church this past Sunday!  It was awesome ministry to all who were there.
---
Monday, March 20th, 2017
7:00am – Before School Care (Jeremy Shaeffer)
8:15am – Normal School Day
3:15pm – Academic Help/Detention (Hanback / Shaeffer)
3:15pm – After School Care (Jeremy Shaeffer)
Happy Spring!
Jeremy Shaeffer
Principal of TBS-FDL