TBS Nation,
It is the first day of the second quarter which means that 1/4 of the year is complete.  It is amazing to me how fast the weeks pass by especially when there seems to be few breaks in the madness.  I have to admit that I always get a bit frustrated that the sun changes position and darkness seems to invade the mornings.  Aren't mornings supposed to be experienced with the sunrise, coffee and food from God's word?  Well I guess the morning still happens it is just a delayed sunrise…..
There are many hurting and sick.  Many with heart burdens today that are unable to be answered.  I ma so thankful for the opportunity to have moments with your students to encourage them in their walk with the Lord but also encourage them in their academics.  This week parents will be receiving report cards for each of your students.  It is a big deal in that this is an objective look at what has and has not been accomplished through this first quarter.  There are some educational philosophies out there that would protect a student from a failing grade.  This thinking and action gives the student ultimate control by sending the message that, "if you mess up it will be ok because you always get more chances".  How many of you actually have had the opposite happen where you do something and it has an immediate consequence that is inescapable?  Ever had a traffic ticket?  Ever made a choice that lead to an injury?  Ever said something and regretted is because it was impossible to undo the damage done?  Live is full of consequence and I am thankful that the opposite is true.  Live gives the opportunity for reward as well!  The adage that hard work pays off in the long run has proven true in my life and in many I have observed over the years.  As we come to the time where we evaluate progress make sure that perspective and truth are sought.  Make sure that attitudes of grace and mercy are utilized.  Understand the challenge of the classroom and student.  Be aware of the tremendous task of the teacher.  Most of all, remember that Jesus is the reason for all of what we do.
Report Cards will be printed and send out to the parents Tuesday, October 23rd via backpack.  There will also be a copy sent via email so that parents can have digital copy.  Those in 7th grade and above will be having student evaluations on WEDNESDAY from 8:15 – 10:00am with each of their teachers.  There will be an elective class held during the first two hours as an elective class while the reviews take place.
Hope you all have a great week.
Monday, October 23rd, 2017
7:00am – Before School Care (Jeremy Shaeffer)
8:00am – Traffic Safety / Student Drop-off (Dan Leeds)
8:15am – Normal School Day
3:00pm – Traffic Safety / Student Pick-up (Amy Braker)
3:15pm – After School Care (Jeremy Shaeffer)
Elementary Parent Teacher Conferences: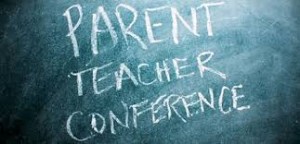 *There are elementary parent teacher conferences this week.  If you have not found a slot to meet with your student(s) teachers please email them today to set up a time for this important meeting.
Jeremy Shaeffer
TBS Principal
20 E. Arndt St.
Fond du Lac, WI 54935
920-322-1337
jshaeffer@trinityfdl.netTBS Mission:
Team with parents by providing a quality, Christ centered education and produce young people committed to Jesus Christ who take scriptural leadership roles in their families, church and community.