TBS Nation,
Good morning and welcome to Monday.  We are exactly one week away from jumping ahead an hour due to daylight savings time!  I am trying to get the kids up an hour early this week so that next week is not such a bear.  Mornings are brutal sometimes and it is rough when schedules adjust by an hour!  It will be nice to gain that daylight during the evening hours although it was nice seeing some daybreak at school in the morning!
This is the last week of the 3rd quarter.  It has flown by and I know that we still have a long way to go however it seems like the school year passes faster each year. April 7th marks the first day of our spring break so we are just a few short weeks away from that already!
Just as a reminder the TBS Jr. and Sr. High will be traveling to Watertown this weekend to participate in WACS.  There will be about thirty schools represented state wide and I do believe that our students will compete well with this competition.  Mrs. Amy Braker, Mrs. Jan Martin and I will be taking the students on Friday to the competition.  Prayers are coveted for safe travel!
Today, we are praying for Angie Bush and the Bush family.  Angie will be having surgery this morning and I would ask that you pray for a quick and healthy recovery.  I would also ask that our TBS Family help by signing up for the following dates to help with a meal for their family as she recovers.
Tuesday, March 7th, 2017
Wednesday, March 8th, 2017
Thursday, March 9th, 2017
Bush Family and Friends @ Souped Up
Courtesy of the Spoor Family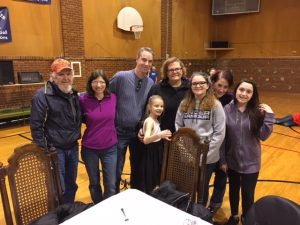 Please email me if you are able to help in this way for their family.  I am convinced that the strength of our school is measured in many ways by how we respond and react to each other when there is a need!  Let's help and pray!
*Reminders for Prayer:
Angie Bush – Surgery Today
Lydia Spoor – Recovery (RSV and other complications)
TBS Students & Families
Struska's (Kim and Susan) – Cancer Treatments and ongoing health needs
Here is your Monday!
Monday, March 6th, 2017
7:00am – Before School Care (Jeremy Shaeffer)
8:15am – Normal School Day
3:15pm – After School Care (Jeremy Shaeffer)
3:15pm – Academic Help Class (Jeremy Shaeffer)