TBS Nation,
No Delays Today…..Be careful on your way in to school!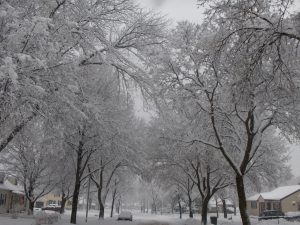 ---
Well, back to the white stuff hey?  Most of you are already done shoveling and getting the snow off the cars and ready for the day.  I still can't believe how little snow we have.  I hope that does not come to curse us the second half of the winter…fingers crossed!
Thank you to those who attended the memorial service for Kim.  Dale and the family was encouraged and there were many who made an effort to come and remember Kim.  Ultimately, God was glorified in the service and in Kim's life.  So we praise him for a life well lived!  We who are believers will see Jesus and Kim again – no doubt!
I hope your Monday goes well!  Stay safe and we will see you soon!
---
Monday, January 15th, 2018
7:00am – Before School Care (Jeremy Shaeffer)
8:00am – Student Drop Off
8:15am – Normal School Day (No Weather Delay)
3:00pm – After School Pick Up
3:15pm – After School Care (Jeremy Shaeffer)
3:45pm – Girls Basketball Game @ Lighthouse
5:00pm – TBS/FCS Vs. Waupaca
Jeremy Shaeffer

TBS Principal
20 E. Arndt St. 
Fond du Lac, WI 54935
920-322-1337
jshaeffer@trinityfdl.net
TBS Mission:
Team with parents by providing a quality, Christ centered education and produce young people committed to Jesus Christ who take scriptural leadership roles in their families, church and community.