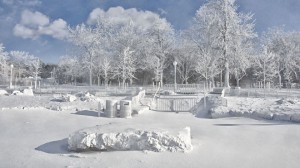 School seemed to be good today even though the temperatures were a bit chilly in the building.  I am looking forward to the weekend with highs 10 degrees above normal.  Here is a look at your Thursday!
Thursday, January 9th, 2014
Before School Care:  6:30am – 8:00am (Jeremy Shaeffer)
Normal School Day
3:15pm – After School Care (Kimberly Krause)
3:15pm – Basketball Practice (Lighthouse gym) * Game on Friday Vs. Calvary Baptist Men. Falls @ 6:30
Notes:  Continue to dress warm over the next few days.  As the cold blast moves out our building will have a much easier time keeping up with temperatures.
Jeremy Shaeffer
Principal of TBS – FDL