TBS Nation,
It is come to the last day of September in the year 2016…Cooler temps and changing leaves are to accompany the month of October for sure.  I imagine that all of our thoughts will begin to focus on the holiday season ahead.  It is a wonderfully long part of the school year.  I would encourage you to help your student(s) get good rest.  Days are getting shorter and the lack of vitamin D is a reality for all of us.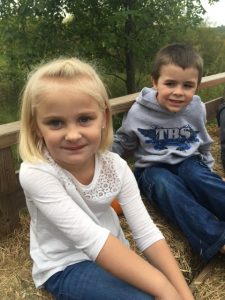 I want to encourage you as parents with something.  I know that it seems like TBS is tightening the academic ropes a bit this year. This is true in that we are committed to teaching a traditional and systematic curriculum that is challenging and full of content. We are a College Preparatory school.  I reminded myself while I watched the debate the other night that we need to train up a generation that is primarily Godly, but also intelligent and able to push our society to a firm foundation.  Logic and reasoning skills are needed and as much as we are teaching 2 + 2 = 4, we are teaching students "how to learn".  This is a necessary skill that they will need for their life ahead.  TBS is committed to being firm and work through these times of learning so that students are challenged not simply passed through.  As teachers / parents we are held accountable by an Almighty Creator God who gifted us with this challenge.  This is not for the weak for certain!  I am a parent of 4…I know this well.  Don't get defeated in the battles.  Know that the battles and challenges are necessary for victory.  I reminded our staff yesterday that the seeds planted in classes may not take root until many years pass.  Children, like nature, mature and grow with God's timing.  Flowers need water every day, don't they?  Think of TBS teachers as sprinklers!
Remember to know that God is good.  When is the last time you talked to Him? Sat in His presence? Gave up your agenda for His? Loved somebody that needed it?
I'll stop there….
Friday, September 30th, 2016 / End of Week 6
7:00am – Before School Care (Jeremy Shaeffer)
8:15am – Normal School Day
Pizza Orders – AM
3:15pm – After School Care (Jeremy Shaeffer)
Reminder:
Friday, October 7th, – Grandparent's Day (Early Dismissal @ 1:30pm)