TBS Nation,
We have put in two weeks already in our school year and most have not started.  I know that it is an early start but the payoff at the end will be worth it.  September is upon us and we are now moving into our Fall mode!  Salvation Army Food Drive, Soccer & Volleyball Season, Packer Games, Fundraisers, etc. are only a part of this months activities!  Hope you enjoy the long weekend and grab that breath needed already!
DON'T forget to wear packer gear today to help kick off the Student Leadership Team SPIRIT DAYS.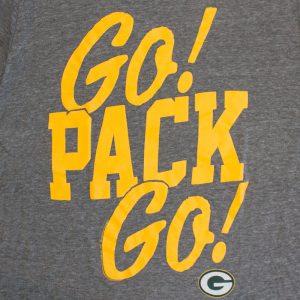 Here is your Day:
Friday, September 1st, 2017
7:00am – Before School Care (Jeremy Shaeffer)
8:00am – Traffic Safety / Student Drop-off (Sarah Leeds)
8:15am – Normal Schoo Day
Pizza Friday – Order by 8:15am
3:00pm – Traffic Safety / Student Pick-up (Sarah Leeds)
3:15pm – After School Care (Jeremy Shaeffer)
Have a great weekend and enjoy Labor Day!
Jeremy Shaeffer
TBS Principal
20 E. Arndt St.
Fond du Lac, WI 54935
920-322-1337
jshaeffer@trinityfdl.netTBS Mission:
Team with parents by providing a quality, Christ centered education and produce young people committed to Jesus Christ who take scriptural leadership roles in their families, church and community.