TBS Nation,
You are invited: Friday, January 20th, 2017
to the Packer Tailgate Party provided by Shaeffer's
Starts: 2:10pm
Ends: 3:15pm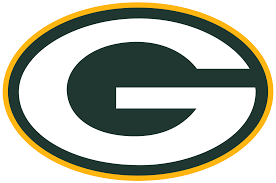 Just wanted to let you know that TBS will be getting into the spirit of Packer Pride tomorrow afternoon at 2:10pm.  You all are personally invited to the Shaeffer Sponsored Tailgate Party last hour of Friday!  We would invite parents (that are able) to come and join us in some fun games and fellowship.  Drinks and brats will be provided and some treats/goodies will be available as well!  Dress in your favorite Packer Gear and enjoy the fun and fellowship.  If rain is happening we will do this in the gym!
Announcements / Reminders:
*Packer Tailgate Party (All TBS Students, Staff and Parents) 2:10 – 3:15pm!
*TBS Auction – Friday, January 27th, 2017 (Silent Auction / Live Auction)
*Power of Praying Husband/Wife Bible study – This coming Monday January 23rd!  If you want to join email:  jshaeffer@trinityfdl.net
*Souped Up Tickets will be going for sale soon!  Invite your friends to the TBS fundraiser this coming March!
*WACS is a few short weeks away – Students need to begin practice on their events and projects!
Friday, January 20th, 2017
7:00am – Before School Care (Jeremy Shaeffer)
8:15am – Normal School Day / Packer Tailgate Party
2:10pm – Packer Tailgate Party – Wear Packer Gear Tomorrow!
3:15pm – After School Care
Prayer Requests:
Lydia Spoor – Recovery from surgery
Kim Struska / Susan Struska – Cancer treatments and healing
TBS Families – Marriages, Home, Parenting, Employment, etc.
TBS Auction – Invite friends and neighbors!
Jeremy Shaeffer
TBS Principal
PO Box 1453
20 E. Arndt St.
Fond du Lac, WI 54936-1453
920-322-1337
jshaeffer@trinityfdl.net
TBS Mission:
"Team with parents by providing a quality, Christ centered education and produce young people committed to Jesus Christ"