TBS Nation,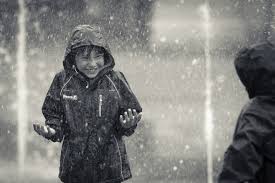 Friday, February 23rd, 2018
Friday already?  I kind of like these short weeks… If it were only a few degrees warmer and sunny – then it would be fine!  Hope the rain does not keep you down and out today.  I am glad it is rain and not snow today for sure.  I also hope you are encouraged despite the dreary  day.  Thanks for praying for my dad.  He is home now and resting.  He still has issues with kidneys but the Dr's are finding ways to make them function on their own much better then they were.  I also thank you for your prayers and concerns for me.  I have another Dr. visit this morning and hope to have a referral to another set of eyes.  God knows and it is in his hands!
Here is your day:
Friday, February 23rd, 2018
7:00am – Before School Care (Jeremy Shaeffer)
8:00am – Student Drop Off
8:15am – Normal School Day
Pizza Friday!
3:00pm – Student Pick Up
3:15pm – After School Care (Sarah Leeds)
Have a great weekend!
Jeremy Shaeffer
TBS Principal
20 E. Arndt St.
Fond du Lac, WI 54935
920-322-1337
jshaeffer@trinityfdl.net