TBS Nation,
Monday, August 28th, 2017
Forecast:  Mostly Cloudy / High 72 & Low 58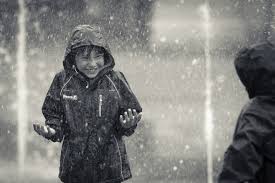 It looks like a soggy morning as everybody rolls into school.  It makes me think of those affected by "Harvey" this morning.  It is hard to handle rain sometimes but the amounts that are being totaled in Houston are just astounding.  I pray that those in harms way will find a quick recovery to this natural disaster.
This is week two of our first quarter.  As a reminder it is important for the elementary parents to be checking the BLUE folder each night and check the homework / teacher communication sheet.  Important events and dates are communicated in that way.  Jr & Sr High still have homework sheets that go home and it is also important to have parents sign those on Tuesday and Thursday evenings.
TBS Fall Survey:  Click the link and take the survey.  Only two parents have taken this so far and we would like to have 100% participation so that we can hear your voice!
Here is your day!
Monday, August 28th, 2017
7:00am – Before School Care (Jeremy Shaeffer)
8:00am – Traffic Safety / Student Arrival (Dan Leeds)
8:15am – Normal School Day
3:00pm – Traffic Safety / Student Pick-up (Amy Braker)
3:15pm – After School Care (Jeremy Shaeffer)
Jeremy Shaeffer

TBS Principal
20 E. Arndt St.
Fond du Lac, WI 54935
920-322-1337
jshaeffer@trinityfdl.net
TBS Mission:
Team with parents by providing a quality, Christ centered education and produce young people committed to Jesus Christ who take scriptural leadership roles in their families, church and community.