TBS Nation,
Good morning TBS nation.  I hope you slept well and are ready for a Tuesday!  We have been without Dan and Lin Leeds as they are attending a Pastor's conference about 4 hours away.  Pray for their safe return today as they drive back to FDL!  I am looking forward to having them back in their respective classrooms.
I read a great quote again this week from C. S. Lewis: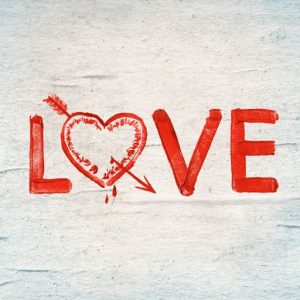 C.S. Lewis –
"Love anything, and your heart will certainly be wrung, possibly be broken.  If you want to make sure of keeping it intact, you must give your heart to no one, not even to an animal.  Wrap it carefully around with hobbies and little luxuries, avoid all entanglements; lock it up safe in the casket or coffin of your selfishness.  But in that casket — safe, dark, motionless, airless—it will change.  It will not be broken; it will become unbreakable, impenetrable, irredeemable.  The alternative to tragedy, or at least to the risk of tragedy, is damnation.  The only place outside heaven where you can be perfectly safe from all the dangers and perturbations of love is hell."
I am so thankful that God has given me a family and wife and children and school and ministry to love.  Yes, this does mean that my heart is greatly exercised but unimaginable blessings come from these experiences.  I am so thankful for the ability to serve Him!  I know that you all feel and act the same way.  May we have unity in our school so much so that we make an impact on the world around us here in FDL!
---
Tuesday, September 19th, 2017
7:00am – Before School Care (Jeremy Shaeffer)
8:00am – Traffic Safety / Student Drop Off (Amber Shaeffer)
8:15am – Normal School Day
Hot Lunch Menu: Spaghetti and Meatballs, Garlic Bread, Veggies, and Chocolate Chip Cookies
3:00pm – Traffic Safety / Student Pick-up (Amber Shaeffer)
3:15pm – After School Care (Amber Shaeffer)
Jeremy Shaeffer
TBS Principal
20 E. Arndt St.
Fond du Lac, WI 54935
920-322-1337
jshaeffer@trinityfdl.netTBS Mission:
Team with parents by providing a quality, Christ centered education and produce young people committed to Jesus Christ who take scriptural leadership roles in their families, church and community.