TBS Nation,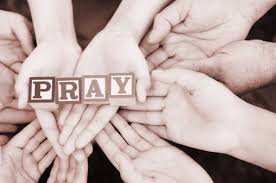 God Answers Our Prayers!
There is good news this morning and some answered prayers.  Eric and Tiffany Spoor reported that Lydia did well during the procedures yesterday down at Children's Hospital.  They took several biopsies of some concerning sites but pathology will take around two weeks before the report back.  Thank the Lord with the Spoor's this morning.  We still need to pray for Bill and Sue and Sue's battle with cancer.  She is getting week and loosing abilities she once possessed.  I'm sure Bill and the family are struggling with these things so I again ask you to pray today for this family.
TBS participated in the Salvation Army Give Back Tuesday event here in FDL.  This was a sponsored event through Thrivent Financial.  It was fun to see the kids sing and participate in the community.
November 29th, 2017
7:00am – Before School Care (Jeremy Shaeffer)
8:00am – Student Drop Off (Sarah Leeds)
8:15am – Normal School Day / Chapel Day
Elementary Bible Quizzing
Jr/Sr High Student Leadership Team
3:00pm – Student Pick Up (Sarah Leeds)
3:15am – After School Care (Sarah Leeds)
Navigating True North,
Jeremy Shaeffer

TBS Principal
20 E. Arndt St.
Fond du Lac, WI 54935
920-322-1337
jshaeffer@trinityfdl.net
TBS Mission:
Team with parents by providing a quality, Christ centered education and produce young people committed to Jesus Christ who take scriptural leadership roles in their families, church and community.