TBS Nation,
Las Vegas seems to be the latest place of a brutal attack.  Regardless of the details of the city it is always sad when there is a mass murder and assault on God's image.  There will be much discussion and news attention on this story and it will drown out the political mess for a few moments, but the reality is that we should be talking about the depravity problem in the human heart.  We should be addressing the needs of man in a spiritual sense.  We should be looking to seek relationships that offer a Savior and help with real change in the inner man.  It is easy to say that "I am tired of these things happening", but the reality is that these occurrences will continue to play out as man continues in his sin.
---
There are a bunch of announcements that I have been requested to give so I will list them below to help with simplicity for a Monday….
Also attached is the Patriot Post for Week 7 / Qtr 1 by Sarah Leeds:
---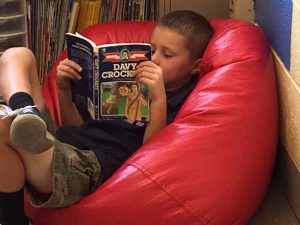 Announcements:
1.  Grandparents Day – Friday, October 6th, 2017 @ 12:00pm (There will be an early dismissal at about 1:30pm)
2.  Kwik Trip Cards / Yankee Candles / Calendars – Sign Up Table on Friday @ Grandparents Day
3.  Paul David Tripp Parenting Playback – If you want to watch the conference please talk to Jeremy Shaeffer for the Code/Password
4.  Teacher Convention – October 12-13th (No School)
5.  Food Drive – Officially Over & TBS will take it to Salvation Army for the Donation
6.  Week 7 of Quarter 1
7.  TBS Elementary Volleyball Game @ 4:00pm Today (Pier Elementary)
8.  I am sure there is another announcement for this spot I have just forgotten what it was!
Monday, October 2nd, 2017
7:00am – Before School Care (Jeremy Shaeffer)
8:00am – Traffic Safety / Student Drop Off (Dan Leeds)
8:15am – Normal School Day
3:00pm – Traffic Safety / Student Pick-Up (Amy Braker)
3:15pm – After School Care (Jeremy Shaeffer)
4:00pm – TBS Elementary Volleyball Game (Pier Elementary School)
4:00pm – TBS/FCS Soccer Vs. Bay City (Home / Field #11)
5:30pm – TBS/FCS Volleyball Vs. Bay City (Home/Lighthouse)
6:30pm – Homebuilders @ Winklers
Jeremy Shaeffer

TBS Principal
20 E. Arndt St.
Fond du Lac, WI 54935
920-322-1337
jshaeffer@trinityfdl.net
TBS Mission:
Team with parents by providing a quality, Christ centered education and produce young people committed to Jesus Christ who take scriptural leadership roles in their families, church and community.